DIY Literacy Video Series - Episode 8
Here we are at episode 8 of our DIY Literacy video series! Here are some DIY teaching tools people have been posting this week: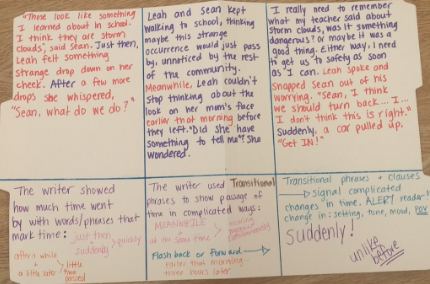 Thank you all for sharing! Keep sharing your teaching tools after this last episode of our video series by using the hashtag #DIYLiteracy on social media (and you can always email us a photo at kateandmaggie2@gmail.com). We love to see what you are making and using in your classrooms!
This week's problem is from Tassia Hegyi, an 8th grade literacy teacher at Forest Park Middle School in Franklin, WI. She writes : 
Problem of the Week  – Our 7-8 literacy team is very interested in your latest post on Indent, and have a question for you about Narrative reading. How do we steer kids away from writing cliche themes? Our students have great pieces of advice, but we think they've gathered all these wonderful themes from every dramatic sports film out there:
Treat people the way that you would like to be treated

Never give up!

Sometimes in life, you shouldn't give up.

Be strong, stay strong.

Just do it.

You never know who to trust.
YIKES!
We'd love to hear your thoughts on this topic to help us steer our students away from being movie star one-liners to readers who can develop specific themes.
Teaching Tool of the Week – A Demonstration Notebook Page
You can find a download of the teaching tool here.
It's been a ton of fun making this video series! It's been even more wonderful to watch all the DIY teaching tools come in from many of you. Your enthusiasm, creativity, and knack for teaching is a joy to take part in - thank you for all that you have shared with this #DIYLiteracy series!
As always, thanks for watching!
-Kate and Maggie
[vimeo 167163007 w=640 h=360] <p><a href="https://vimeo.com/167163007">DIY Literacy Video Series Episode 8</a> from <a href="https://vimeo.com/user50344348">Kate &amp; Maggie Roberts</a> on <a href="https://vimeo.com">Vimeo</a>.</p>